of Your Building and Your Business
integrated building automation solutions
that empower you
Take CONTROL of Your Career
Join the JMS Team!
Our Integrated
Building Solutions
Open Solutions
True Open Solutions using industry standard protocols, open licensing, non-proprietary engineering tools, and a non-proprietary user interface. Our Open Solutions empower you to take control with the most qualified building technology partner based upon their performance and qualifications to meet your expectations.
Integration
We leverage the power of the Tridium Niagara Framework.  Integration of all your systems in one building or across your enterprise into a single, seamless system, boosting efficiency of your buildings, staff, and budget.
Building Automation
Everything you need to control your facilities in a modern, digital building automation platform. Tools like remote web access, mobile apps, and personalized dashboards connected to a robust network of open protocol controllers and field devices. All leveraging the Distech Controls Building Automation System.
Building IoT
Our BAS architecture features IP connected, digital components at the monitoring & control, management, and device communication layers, delivering the information and insight about your building and enterprise operations that boost facility performance and operating results.
BAS Modernization
& Expansion
Extend the life of your current BAS investment by modernizing its infrastructure with an open, connected BAS platform, enabling you to budget for planned replacement of obsolete controllers. Empower yourself with the freedom to expand your BAS with open solutions and realize increased efficiency and performance.
Energy Management
We help clients get the most out of their BAS investment by implementing the right energy management strategy for each facility and system within the facility, optimizing occupant comfort, safety, and efficiency.
Service
Simplify things with one service provider. We service the Distech and Tridium solutions we install, as well as provide ongoing support to help you optimize your systems and operate your facility as efficiently as possible.
Lighting Control
We provide lighting control solutions, including Unified solutions with the Acuity nLight lighting control system, open protocol integration of third party lighting controls, or direct control of lighting contactors.
Call JMS Today
214-382-4590
JMS

to take CONTROL
of Your Building and Your Business
Our purpose is to empower you, first to control your building with open, integrated building automation solutions.
Second, to control your business by looking out for your interests. By equipping you with complete information about your building management system. By explaining all your options.
We are a partner who puts you first. Isn't that what you've always wanted from your Systems Integrator?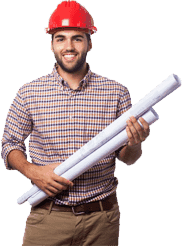 Ready to
take
the Way You've Always Wanted
Dallas ISD
George Herbert Walker Bush Elementary School
Lancaster ISD
Pleasant Run
Prince of Peace
Christian School &
Lutheran Church
Dallas ISD
Wilmer Hutchins
Elementary School
Dallas ISD
George Herbert Walker Bush Elementary School
Prince of Peace
Christian School &
Lutheran Church
Lancaster ISD
Pleasant Run
Dallas ISD
Wilmer Hutchins
Elementary School