Best-in-class partners for a Modern Occupant Experience
get CONNECTED     take CONTROL
Best-in-class partners for a Modern Occupant Experience

Best-in-class partners for a Modern Occupant Experience
JMS is proud to work with partners who are best in class for the technology solutions they deliver. These partners are a big part of the JMS promise of CONNECTED | COLLABORATIVE | PRODUCTIVE. That is why we have chosen to do business with them.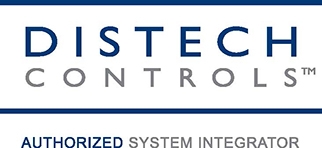 Distech is setting the standard in building automation for the modern occupant experience in buildings with innovative technology and cost-effective solutions. The Distech product roadmap supports JMS's commitment to open solutions with LON, BACnet, and BACnet/IP controllers that enable JMS Open Solutions and  Integration services. Distech's product line is diverse allowing JMS customers to bring nLight Lightning Controls by Acuity into a single seamless building control network.

Tridium's Niagara Framework is an industry standard integration platform and an important component in JMS's Integration capabilities. Their open licensing of multi-protocol solutions and open license engineering tools normalize different BAS protocols into a common language. The result for JMS customers is a single, seamless building operations network and user interface.

Lutron is a leading manufacturer in lighting control. Their wired or wireless lighting control solutions create the right environment in both retrofit projects and new construction. JMS uses BACnet to integrate Lutron lighting controls into to our BAS solutions, providing you one communication infrastructure and one User Interface to provide a modern occupant experience in your building.

As the industry leader in electronic damper actuators and control valves, Belimo provides innovations in comfort, energy efficiency, and safety for buildings.
JMS partners with Distech Controls, Tridium and others to deliver truly open, integrated solutions. The way it should be.